We, at Sukhalay Homestays, are passionate about animal welfare.
We commissioned a very talented artist, Sonali Zohra (dangercatstudio.com) to create 3 unique and exclusive animal-mascot designs for each of our homes. (Sonali also designed this website that you are currently browsing.)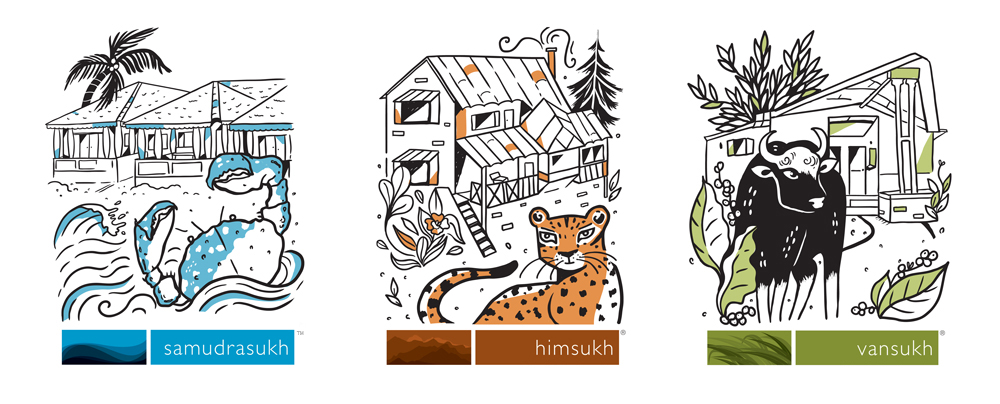 The bison, crab and leopard live and move around Vansukh, Samudrasukh and Himsukh respectively.
Sukhalay Homestays (SHS) has created a range of some useful products featuring
our 3 mascots,and our SHS logo, and priced them attractively.
All profit from the sale of each souvenir will go to the World Wildlife Fund, India.
In our own small way, we want to enable our animal brethren to be protected and to thrive.
Listed below are the available products: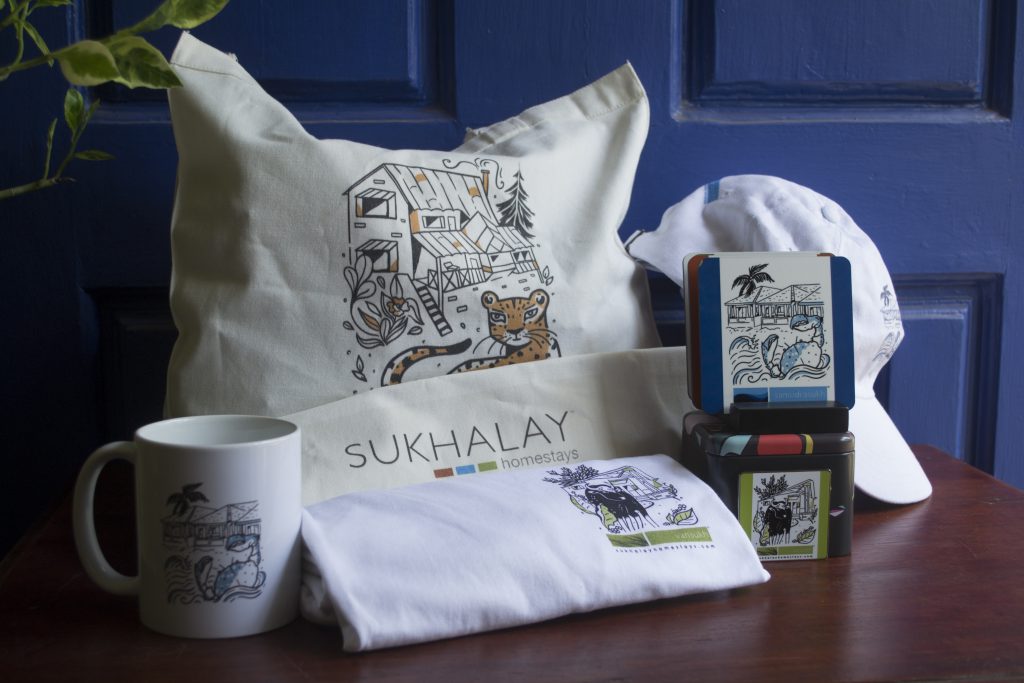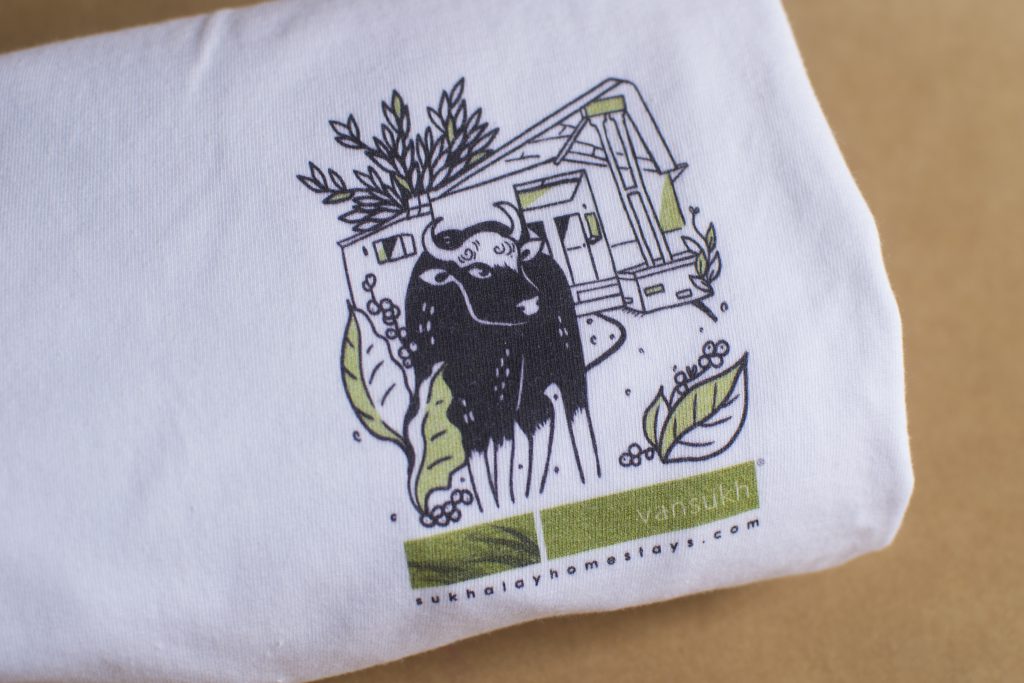 T-shirt – Small – Rs.300/- , Large – Rs.350/-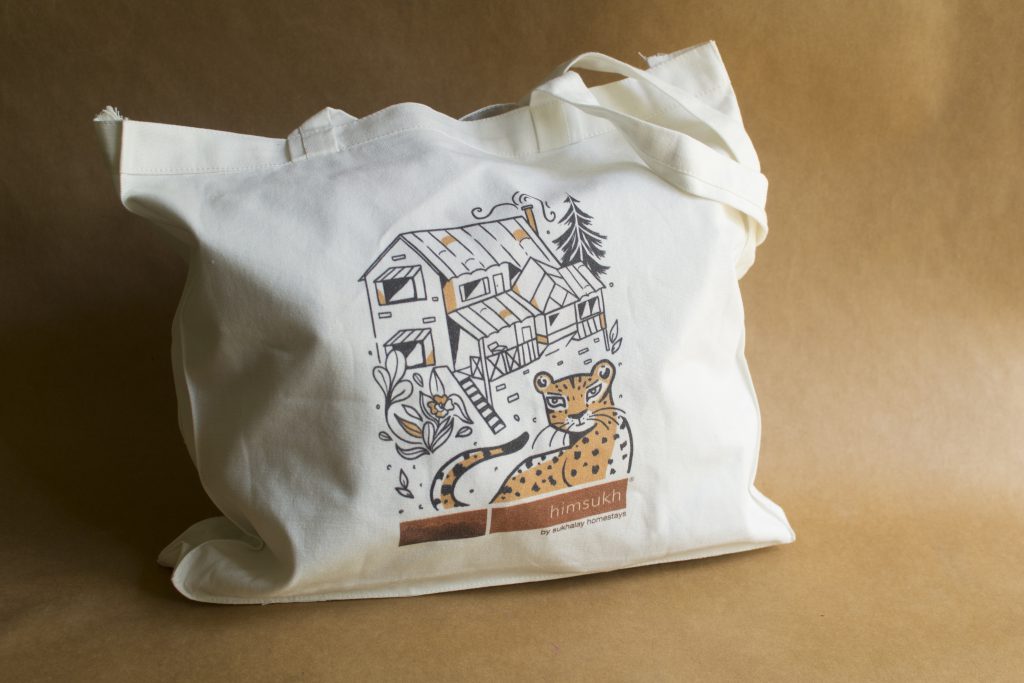 Tote bag – Small – Rs.350/- ,  Large – Rs.400/-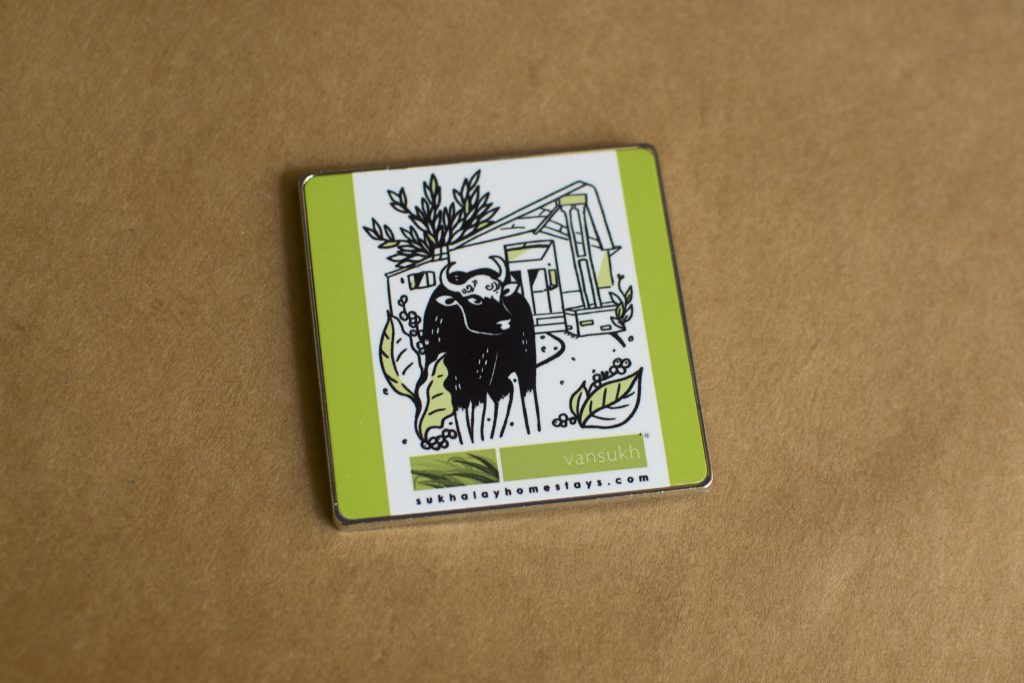 Fridge magnet     – Rs.425/-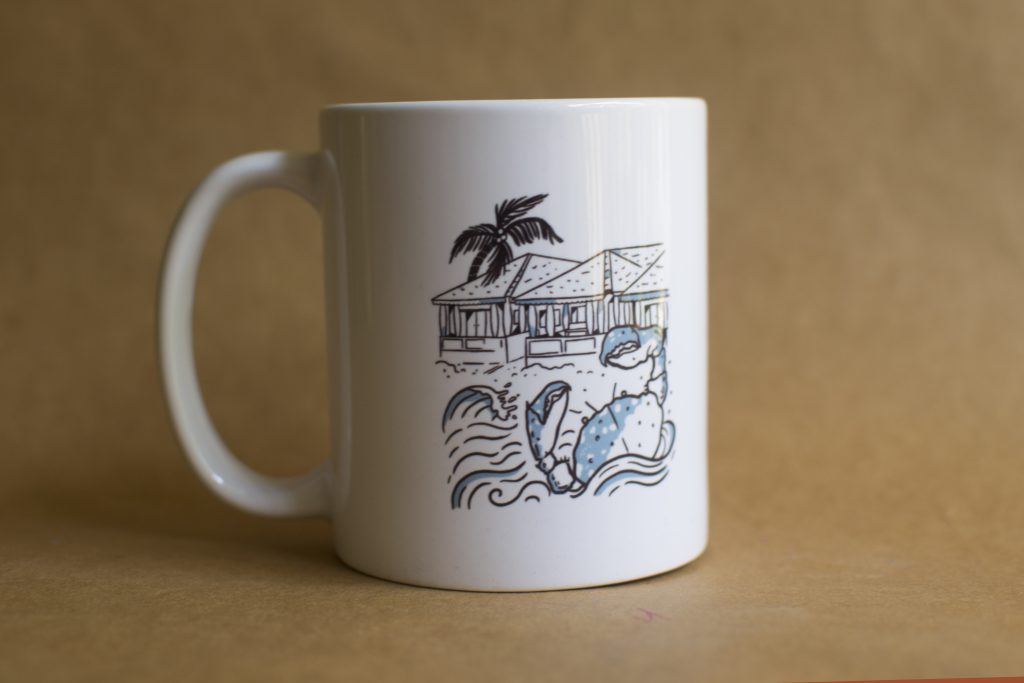 Mug – Rs.250/-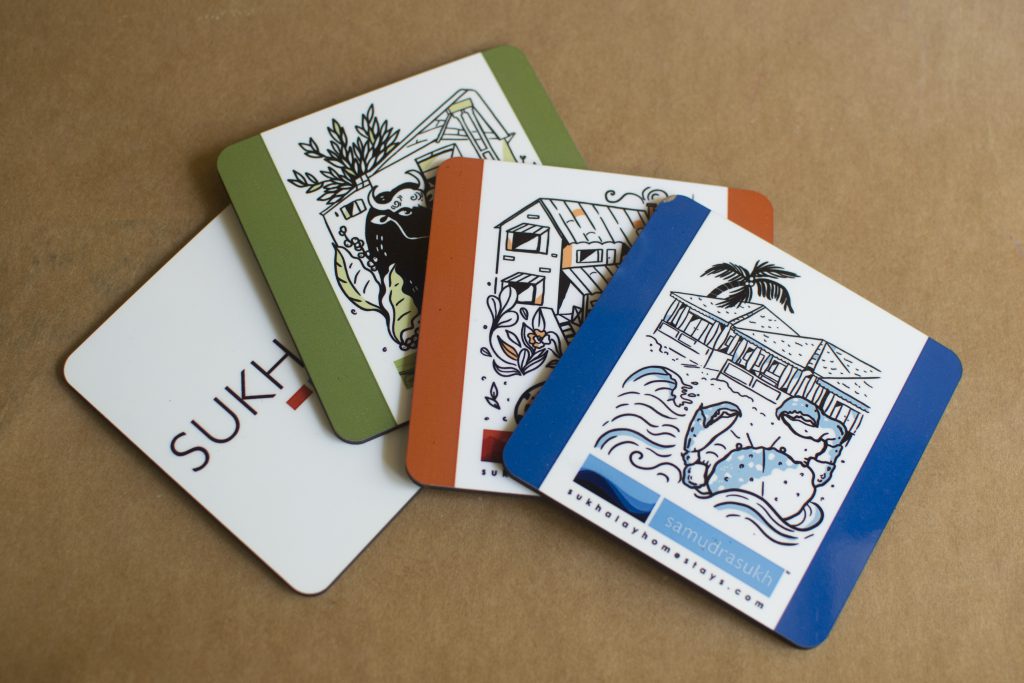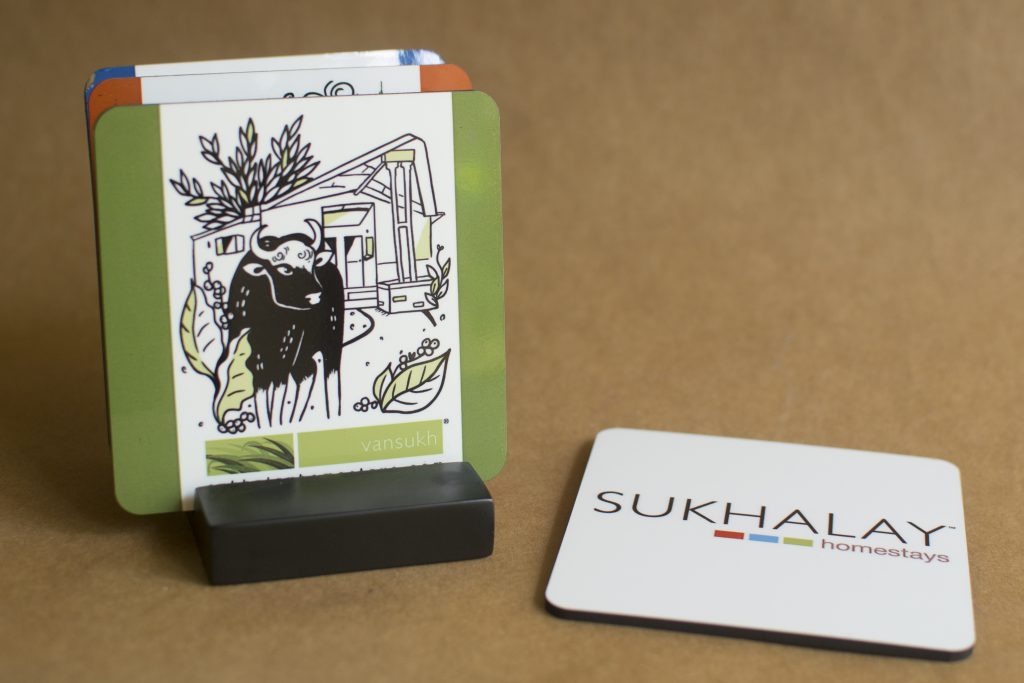 Wooden Coasters (set of 4) – Rs.600/-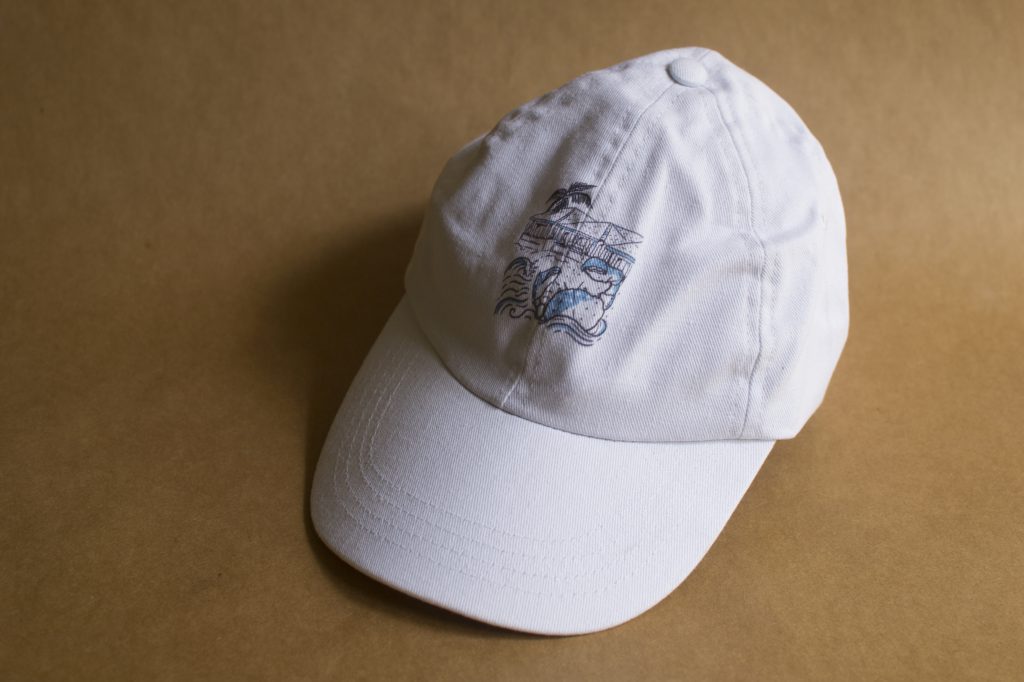 Cap                  – Rs.275/-  
We, at SHS, would like you to not only have an enjoyable stay and take home pleasant memories of our places, but also give you the opportunity to carry back a reminder of your holiday. A reminder that will – most importantly – benefit the animal world we share our planet with. It's a win-win!
These souvenirs are great as gifts for family and friends as well and are available at each of our homes.
They can also be ordered directly from us. Please write to us at : sukhalayhomestays@gmail.com. (Shipping charges will be extra)
Illustrated by  dangercatstudio.com